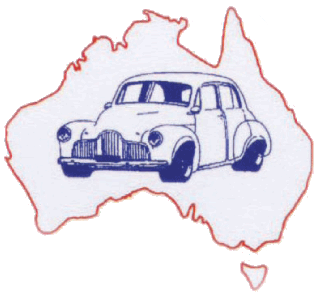 The 2016 Rare Spares & Shannons 23rd FX-FJ Australian Early Holden Nationals will be hosted by the Early Model Holden Club of Victoria and will be held from December 28th to 31st 2016 in Mansfield, Victoria.
The Australian Early Holden Federation Nationals promote the use, modification or restoration of all FX and FJ Holden vehicles.
The A.E.H.F. is a non-profit organization made up of various car clubs throughout Australia.
The Nationals which were first held in 1977 in Tumut , are held every two years in various locations throughout Australia. 2014 celebrates the 37th year of the event.
Because of the success of this event many thousands of dollars have been raised for various charities.
All modified or stock FX and FJ vehicles are welcome.
The planning has been underway for the last two years and we have secured two naming rights sponsors Rare Spare's and Shannons. Both companies have a long association with the classic car movement and are providing valuable support to this event.
The proposed agenda is outlined below:
Wednesday December 28th – Scrutineering in Mansfield & Welcome BBQ at the Mansfield Showgrounds
Thursday December 29th – Show N Shine @ Botanic Reserve Mansfeld
Friday December 30th – Observation Rally
Saturday December 31st –Driving Events @ Mansfield Showgrounds
New Year's Eve Dinner Mansfield
To go to the AEHF Nationals website follow this link
If you need to speak to someone for more details contact the Nationals Secretary Secretary Chris Fox at info@fxfjnats.com.au or phone 0425 844 849